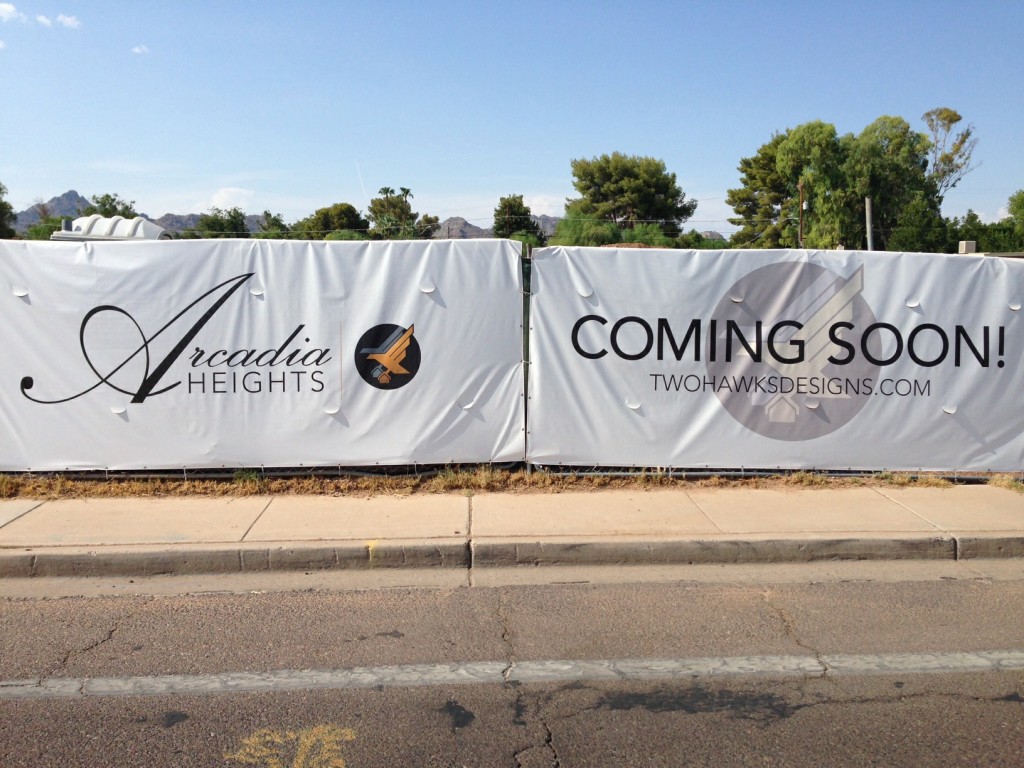 If you have driven down Campbell Ave recently you may have noticed a big Arcadia Heights and COMING SOON sign.  The two lots that make up Arcadia Heights were assembled over the past year with a combined purchase price of around $1.2 million.  The new development will sit on 1.32 acres and will have 4 homes built on the site.  According to my sources, the homes in Arcadia Heights will be 4,000-4,300 sq.ft. in size and will be a soft contemporary style.  I'm picturing clean lines, sleek finishes, and neutral colors.  This contemporary style is definitely lacking in a neighborhood that is known for its ranch homes.  In my opinion, this development will be met with solid buyer demand and I'm excited to see the end product.
The builder on this 4-home development is going to be Two Hawks Designs.  Two Hawks is a group of local builders who have done some other quality work in the Arcadia neighborhood.
Their most notable remodel was the one below at 4461 N Launfaul Ave.
If you want more information on Arcadia Heights in Phoenix or any other real estate in Arcadia, please give me a call at (602)-561-0445.